Tamron 10-24mm F3.5-4.5 for Nikon
$899.00
Tamron 10-24mm F3.5-4.5 for Nikon
Only 1 left in stock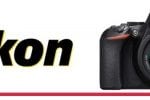 Tamron
Description
This ultra wide-angle zoom lens for digital SLR cameras, with the first-ever focal length range of 10-24mm-the 35mm equivalent of 16mm ultra wide-angle to 37mm semi-wide-angle-is a perfect tool for creating dramatic landscape, cityscape,a nd seascape imagery. At the ultra wide-angle setting, you'll be able to capture vistas beyond what the eye can see. At the semi-wide-angle setting, you'll capture scenes with angles of view almost as spectacular.



SP AF10-24mm F/3.5-4.5 Di II Features



Di II
Lenses are designed for exclusive use on digital cameras with smaller-size imagers and inherit all of the benefits of our Di products. These lenses are not designed for conventional cameras and digital cameras with image sensors larger than 24mm x 16mm.



Super Performance (SP) for Discriminating Shooters

Tamron SP (Super Performance) series is a line of ultra-high-performance lenses designed and manufactured to the exacting specifications demanded by professionals and others who require the highest possible image quality. In creating SP lenses Tamron's optical designers put their foremost priority on achieving superior performance parameters—they are all designed to a higher standard with little regard for cost constraints. As a result, Tamron lenses bearing the SP designation feature impressive and innovative designs that have established an enviable reputation for excellence among those knowledgeable photographers that demand the very best.



Internal Focus (IF)

Internal focusing (IF) provides numerous practical benefits to photographers including a non-rotating front filter ring that facilitates the positioning of polarizing and graduated filters, and more predictable handling because the lens length does not change during focusing. Even more important, Tamron's Internal Focusing (IF) system provides a much closer minimum focusing distance (MFD) throughout its entire focusing range. In addition, IF improves optical performance by minimizing illumination loss at the corners of the image field, and helps to suppress other aberrations that become more troublesome at different focusing positions.


LowDispersion (LD) Glass for Greater Lens Sharpness
Low Dispersion (LD)

Low dispersion (LD) glass elements in a lens help reduce chromatic aberration; the tendency of light of different colors to come to different points of focus at the image plane. Chromatic aberration reduces the sharpness of an image, but glass with an extremely lowdispersion index, has less of a tendency to separate (defract) a ray of light into a rainbow of colors. This characteristic allows the lens designer to effectively compensate for chromatic aberration at thecenter of the field (on axis), a particular problem at long focal lengths (the telephoto end of the zoom range), and for lateral chromatic aberration (towards the edges of the field) that often occurs at short focal lengths (the wide-angle end of the zoom range.)



Aspherical Elements (ASL) Provide the Ultimate in Image Quality and Compactness)

Tamron uses several hybrid aspherical lens elements in many lenses bearing the Aspherical designation. These innovative optics allow us to achieve the ultimate in image quality, and at the same time produce lenses that offer remarkable zoom ranges in extraordinarily compact packages. By perfecting theses cutting-edge advances for series production, Tamron has advanced the state of optical design, and virtually eliminated spherical aberration and image distortion from the high-power-zoom series.Through the effective application of Hybrid Aspherical Technology, one lens elemen tcan take the place of multiple elements without compromising performance. This is what allows us to produce remarkably compact long-range lenses that deliver a uniformly high level of image quality at all focal lengths and apertures.
Brand
Nikon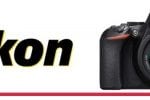 Tamron