Olympus OM-4
$350.00
Includes: OM4 body, 50mm f1.8 lens
Condition:
Cosmetics 5/10 – lots of scratching on body and brassing on baseplate, does not affect use
Mechanics and electronics 10/10 – metering perfectly and all shutter speeds are firing at the correct speeds
Optics 8/10 – dust specs through out the lens, should not affect shooting
Out of stock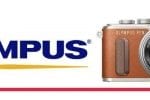 Description
This is an Olympus OM-4, a 35mm single lens reflex camera produced by Olympus Optical Company of Japan between the years 1983 to 1987.  It was the successor to the Olympus OM-2N, and was the most advanced in the Olympus OM-series dating back to the original model from 1972.  The OM-4 supported aperture priority AE, and had an electronic shutter that could be used with a dead battery.  Improvements from the earlier OM-2 were a stronger, weatherproofed body, an integrated hot shoe, new LCD viewfinder display, and a state of the art multi-spot exposure meter that was capable of taking up to 8 simultaneous readings and averaging them together.
Brand
Olympus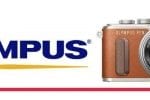 Only logged in customers who have purchased this product may leave a review.