Description
Included: Canon AE1-PROGRAM body, 50mm 1.8 FD lens, screw in grip
Condition:
Cosmetics 8.5/10 – Nice and clean surface..
Mechanics and Electronics 10/10 –  All shutter speeds are firing correctly, meters correctly and camera functions perfectly
Optics 9.5/10 – Very good 50mm 1.8 FD lens. Comes with lens cap, The lens is clean and free most dust.
Camera has new battery installed.
Brand
Canon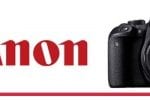 Only logged in customers who have purchased this product may leave a review.